FOR SP GRADS!!  

(ONLY)
Simpson Protocol -online. Resources, Updates Advanced Training!
The only place to get ALL things SP :Training,FAQ, Help Line Forums,Video Sessions,Walk-Thru's.
Increase your Confidence and Proficiency with SP
Learn how to increase your outcomes
Increase your reach, and simplify your practice
Go Month by month – cancel at any time – rejoin at anytime
Exclusive SP Advanced Training Modules
A Resource Site for everything Simpson Protocol – Basic, Intermediate and Advanced.
Use it for one month or always – you choose. Go on for one month and then off, and then go back on whenever you want.
Always the most up-to-date- sessions – and up-to-date question flow for Simpson Protocol- online manual – and step by step walk through for SP sessions.
This is for SP students who have taken the Live training.
A website of SP resources, advanced Training, Training Refreshers, ehanced training . If its SP its here!
This website will be the only place for updates, new Modules – S.P Birthing, Spiritual, Surrogate, Fertility, Advanced SP Self Hypnosis, SP Pain Management, Pre- and Post op Protocols etc etc .
This will be where the new Manual updates are available, Session Videos and any new SP product, tools or Videos.
All members get ongoing discounts on new products and a bunch of live workshops ( a bunch – as in not sure it it will be all of them – but we'll try to make that work).
All teaching will be either via this website or  through the live workshops. All upgrades will only be though the website.
There will also be monthly Skype live Q&A sessions for  members and live webinars.
This is designed to be – ongoing training certainly – but also a resource to increase your knowledge, your insight and your understanding of all aspects of SP, and its potential for your practice.
The website will replace all DVD and Video Trainings that have been sold separately previously. So instead of paying $100 or $300 for each upgraded training DVD's or Downloads – now just one monthly fee for EVERYTHING.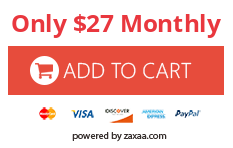 Logging onto membership – walkthru 
---